News You Can Abuse
Residency at the University of Hawaii at Manoa
05.13.2017
---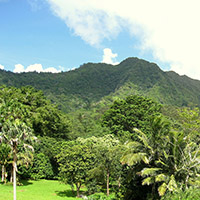 One of the highlights of the upcoming Fall surely must be the opportunity to make new work in the printmaking studios at the University of Hawaii. I'll mostly be working on serigraphs in my exoplanet series but have some other new idea up my sleeve as well. Thanks to long-time Pilchuck Printshop Coordinator and Printmaking Professor Charlie Cohan for the chance to check my last State off my list! If you're in Hawaii in October please come see me! I'm already looking forward to meeting up with some old friends who have made Hawaii their home.
Pilchuck Glass School
04.22.2017
---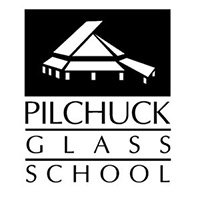 Once again this year, I'll be heading out to Pilchuck for more fun with glass. This year, I'm teaching a short course in the Fall session on vitreography in the print studio September 7th to 11th, 2017. More details to come when they are available. Check www.pilchuck.com for more information if you are interested in taking my course. I'd love to have you.

But that's not all. After the course is completed, I'll be commandeering the print studio for a printmaking residency. I'll be working on variations on my exoplanet series and experimenting with combining vitreograhy and screen printing. I'm also looking forward to seeing what the Emerging Artists in Residence (EAiRs) are doing while I'm there.
Sabbatical and Promotion
04.29.2017
---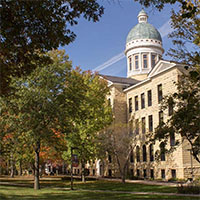 Recently I was promoted to the rank of Full Professor at Augustana College and along with it I have a year-long sabbatical approved. I have some interesting travels planned, but I'll also be working on a kid's TV show and developing educational resources to teach basic design skills. To support my plans, I've been awarded a Faculty Research Sabbatical Leave Grant. Thanks to the Faculty Research Committee at Augustana College for this much needed monetary support.
Traveling Without Moving DVD Release
03.11.2017
---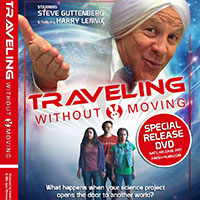 Last Summer and Fall I spent a considerable amount of time working on the special effects for an upcoming film "Traveling without Moving". The film premiered in Washington D.C. at a White House sponsored event and now the DVD release is available. It's a very entertaining tale starring Steve Guttenberg about traveling through wormholes. The film company, Fresh Films, is a unique organization in that it gives teens and college students the opportunity to work directly on the production and post-production of their films and TV shows. Currently housed at Augustana College, the company has already garnered Emmy nominations for their work. Check them out here: www.fresh-films.com